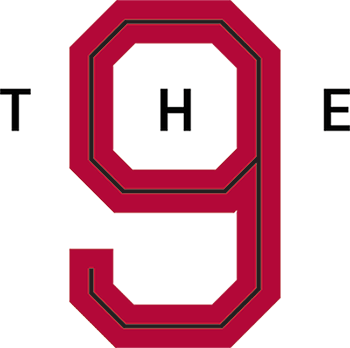 Wearing a single-digit football jersey is considered to be one of the highest honors an Owl can earn. Each season, these numbers are awarded to the toughest student-athletes on the football team. Now, with a unique new program, a select few supporters of Temple Athletics have an opportunity to get closer to their Owls. The 9 program allows Temple University fans to support Temple Athletics and Temple Football while having the experience of interacting with the football program. For a $50,000 tax-deductible annual commitment, Temple donors will be recognized in The 9 program for their philanthropic impact on the academic and athletic experience of our student-athletes.
"This program is made for the 'Best of the Best' of Temple Owl fans," said Temple University Deputy Director of Athletics Craig Angelos. "As our single-digit numbers are earned and limited to our top players, this is limited to our top supporters. It is an exclusive club and these nine members will feel special in so many ways."
The monies raised by The 9 will benefit Temple student-athletes in the following areas:
Academic resources
Career services and programming
Student-athlete nutrition
Greater access to mental health services
Enhanced training and strength and conditioning facilities
Recruiting resources
Facility enhancements
Besides the impactful support this donation will provide to Temple University student-athletes, The 9 will be provided with several exclusive benefits including a custom jersey with your name and assigned number, travel on the team plane to one away game each season and interaction with the Temple Football program. For more information on The 9 program, please contact the Owl Club at 215-204-CLUB or owlclub@temple.edu.